The Associated Press has won more Pulitzer Prizes than any other news agency in the world, and is the most credible source for non-biased reporting. Founded in 1848, the AP is the oldest and largest news organization in the world, and is an important part of modern-day world history, serving more than one billion people each day. Through an exclusive relationship with AccuWeather, Inc., education institutions and Public Libraries can subscribe to the AccuNet/AP Multimedia Archive and gain unlimited access from the school, library or home with full copyright protection.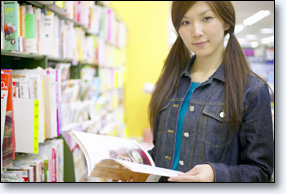 The Archive is a primary source database from the Associated Press that takes users on a sensory journey of photographs, audio sound bites, graphics and text spanning over 160 years of history. User comprehension and recall skills will improve with visually stimulating imagery meant for use in research papers, theses, reports and PowerPoint presentations.

From simple keyword searching to more complex searches such as concept, color, and category, research projects are enhanced with the diversity of subject matter contained within the Archive. Over two million photographs dating back to 1826, more than one million audio sound bytes dating from the 1920ís, two million Associated Press news stories from 1997, and a professionally produced collection of more than 45,000 maps, graphs, charts, logos, flags, illustrations, etc. are included. Updated with more than three thousand photos daily, the Archive is licensed for educational use exclusively through AccuWeather, Inc.